LUX means light
WHEN GUESTS STAY AT
LUX* Resorts & Hotels
We want them to feel like they're staying at a luxury resort in the Indian Ocean – not one that's been shipped in from somewhere else. 
Back in 2011, the then Naiade Resorts needed to re-conceptualise, re-imagine and re-vitalise their group and how they did things.

The strategic research kept posing the same questions: why do all these idyllic resorts try and copycat the staid, formulaic 'luxury' –that feels so out of place on a tropical island? Why white tablecloths at dinner? Who uses notepads by the bed? Why serve truffle heavy dishes and import wine and water from France?

It was time to shake things up and re-create luxury, for the beach.

Renamed LUX* (meaning light), the concept of a 'Lighter, Brighter' luxury was born. The visual palette is fresh, bright, candid and spontaneous, celebrating the colour and energy of island life.With the strategic team we helped to reimagine their guest journey.

Ici was introduced, an own brand (and free) ice cream hut or bike on every site, secret rum bars and outdoor cinema screenings under the stars. We designed the in-house wine brand (Scrucap) that lightly pokes fun at the snobbery towards screw-cap wines and also designed the brand for the bottled still and sparkling water (Earth and Dance) sourced from the ocean and purified on site.

We designed all hotel and brand collateral items, ranging from top end vision pieces like '50 Reasons to go LUX*' (a twist on the traditional brochure) to complimentary holiday journals in the room of every guest.

Branding
Naming
Guest journey
Packaging
Photography and film direction
Copywriting & tone of voice
Outlet branding
Employee branding
Event concepts
Launch campaign
Materials, processes and operational ideas are as 'light-footed' as possible to preserve the natural beauty of the islands on which LUX* operates.
Based on traveler reviews on TripAdvisor, LUX* Belle Mare, LUX* Grand Gaube, and LUX* Le Morne are in the top 10 best hotels in Mauritius. We're still working with LUX* and their other hotel brands today.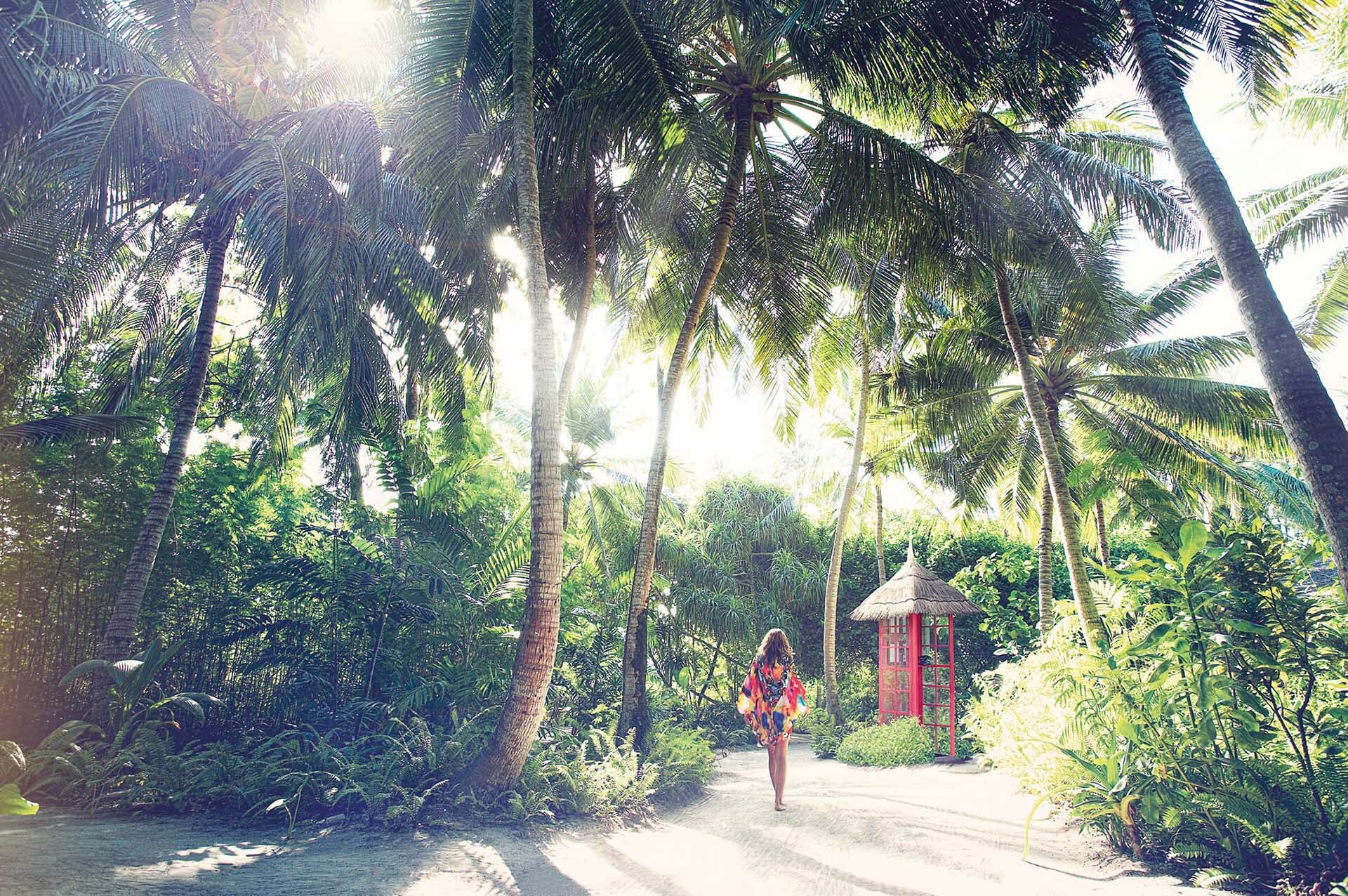 "&Smith are a joy to work with. They have been instrumental in helping us shape our brands from conceptualisation to realisation. Their strategic mindset, attention to detail and forward thinking design has without a doubt contributed to the success of our brands."

Julian Hagger

Executive Vice President, The LUX Collective