Bringing the restaurant home
WHEN CUSTOMERS ORDER
Wild Radish
We want them to feel like they've received a different kind of recipe box. One that puts the love of cooking first, with recipes created by some of Britain's best chefs. 
Wild Radish approached us to help them stand out from the mass market meal kits. Unlike many other meal kits, Wild Radish isn't a 'tip bag A into bag B' service. Their whole philosophy is led by the team of top chefs in its kitchen. Philip Howard (head chef at Elystan Street), Anna Hansen (formerly of The Modern Pantry), Alyn Williams (who made his name at The Westbury) and Marianna Leviditaki (Morito) are all on board, creating seasonal recipes every fortnight with ingredients from their favourite producers. It means Wild Radish's boxes are harvest-festival plentiful and closer to eating out than rustling up a speedy dinner.


With most meal kits following a tried and tested 'convenience' and 'value' look and feel – think colourful type and over saturated photography – we knew there was an opportunity to do something different. With top quality chefs and only the best ingredients at the heart of the business, we elevated the meal kit 'look' and took our design cues from both the restaurant world and farmers' markets. That meant – pairing a grown-up, earthy colour palette with fresh, natural photography, reflecting the seasonality of the ingredients and recipes.
Branding
Art Direction
Website
Packaging
Strategy
Launch campaign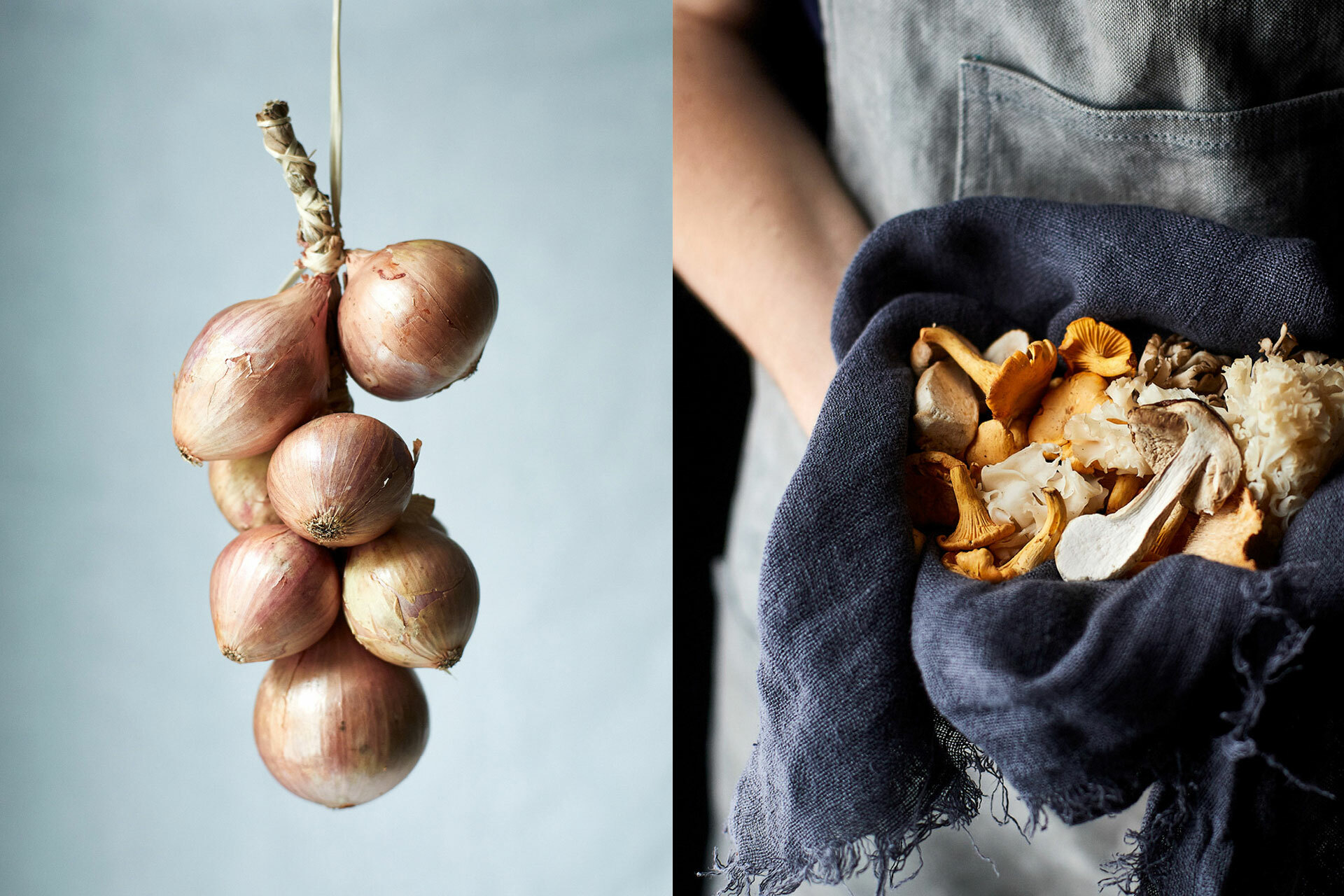 "&Smith are exactly the kind of agency you want working on your brand. They got to the heart of what the brand needed to be and who it was for – delivering something that set us apart from our competitors. A joy to work with from start to finish."

Anthea Stephenson

Founder