Modern Mallorcan luxe
WHEN GUESTS STAY AT
Kimpton Aysla, Mallorca
We want them to feel like they've stepped into a secluded sanctuary of calm and wellbeing – Mallorca style.
The team at Kimpton asked us to support the launch of their very first hotel resort in Europe. They had recently acquired the long-standing Santa Ponsa country club on the island of Mallorca, a one-of-a-kind stone property surrounded by lush greenery. They need a brand for the hotel and its two destination restaurants – starting with the name and moving all the way through to guest journey ideas and highlights.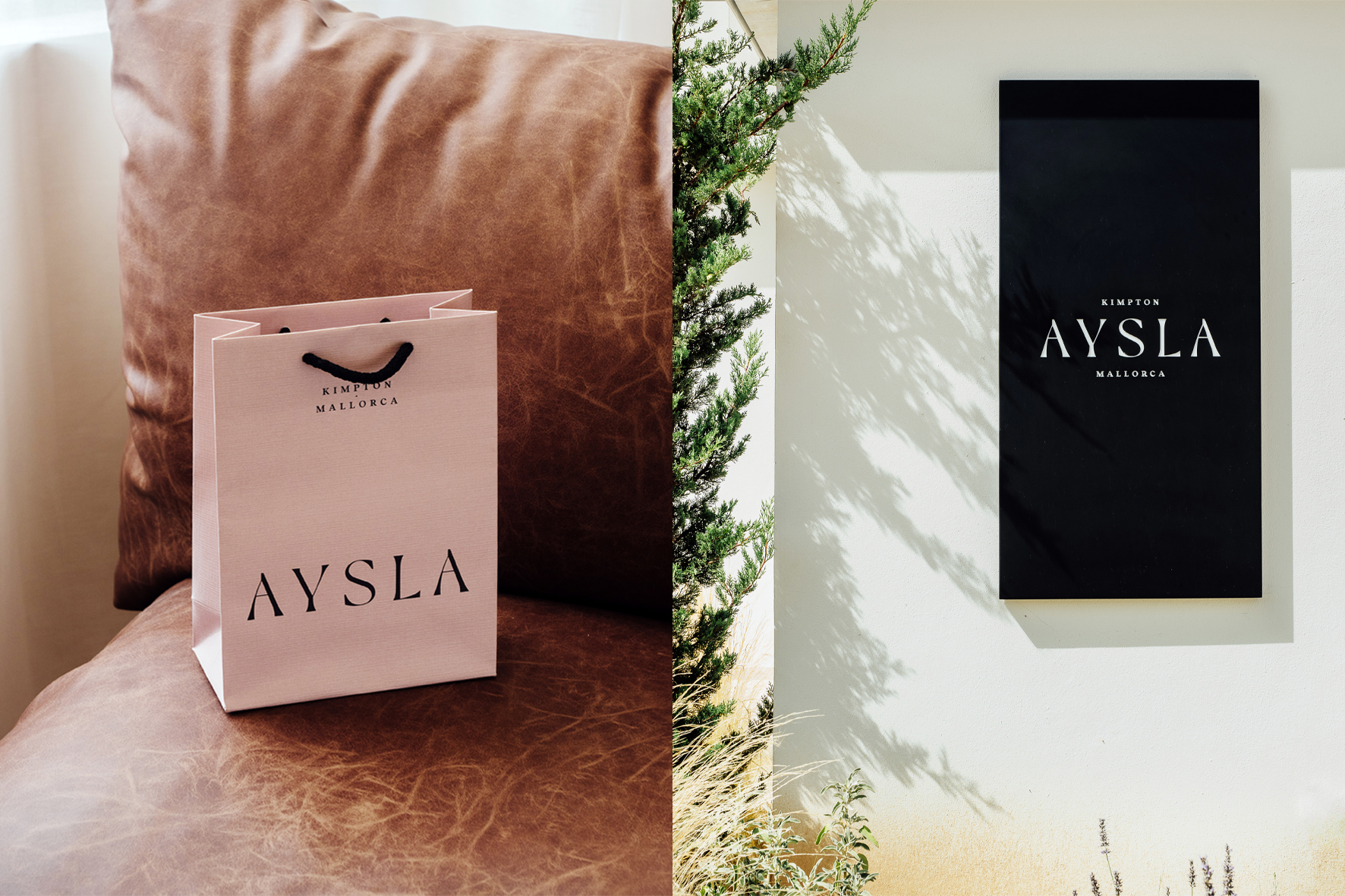 For the identity we decided to bring a progressive take on traditional country club life. Our concept is centred around the relaxed nature of life at the hotel, combined with references to fashion, local art and culture. Earthy tones mimic the island landscape, while minimal design and elegant typography reveal refined curves and natural textures that create a sense of modern luxe. 
The island is traditionally home to the gecko, so it naturally became a little trademark for the brand. Tiny sculpted versions were placed in the rooms and around the grounds as a nice sense of personality. Traditional horchata to set the scene on arrival, swing chairs and hammocks to relax in, fire pits to gather around and one-on-one yoga sessions are just a few of the highlights of the Aysla guest journey.
BRAND STRATEGY
NAMING
VISUAL IDENTITY
COLLATERAL DESIGN
OUTLET BRANDING
We also designed and named the two on-site restaurant brands: Saba and Zayt. 
Saba is all about combining Spanish ingredients with Asian recipes and techniques. With food served early until late, our Japanese inspired identity plays on the idea of the rising and setting sun. 
Zayt is an all-day casual dining restaurant located by the pool: think sun-soaked ingredients, simple recipes and long family lunches in the sun. Named after the Arabic word for oils, our illustrative curves and changing logotype are inspired by the aromatic swirl of oils blending. 


Photography: Iaia Cocoi  Tomeu Canyellas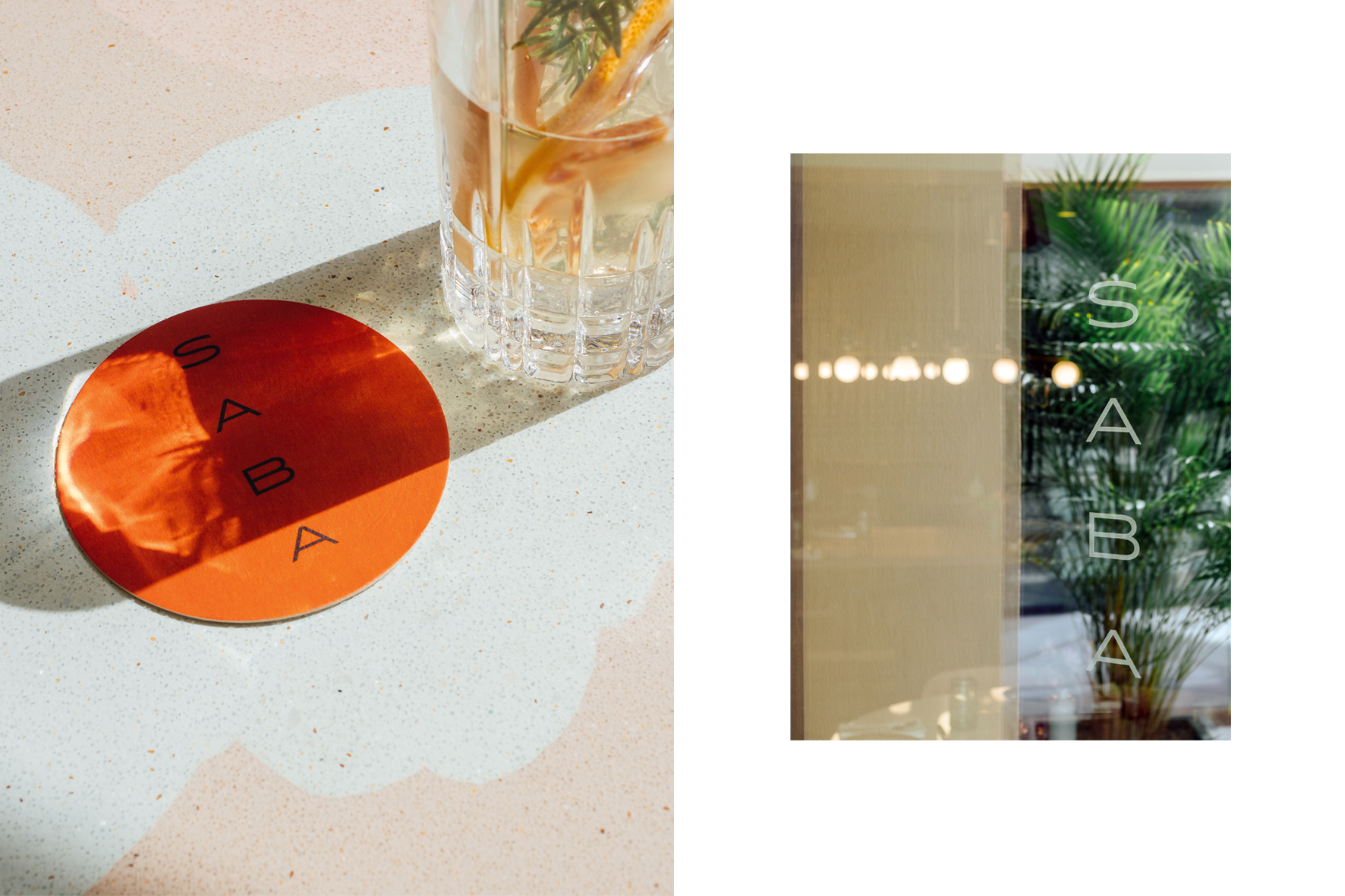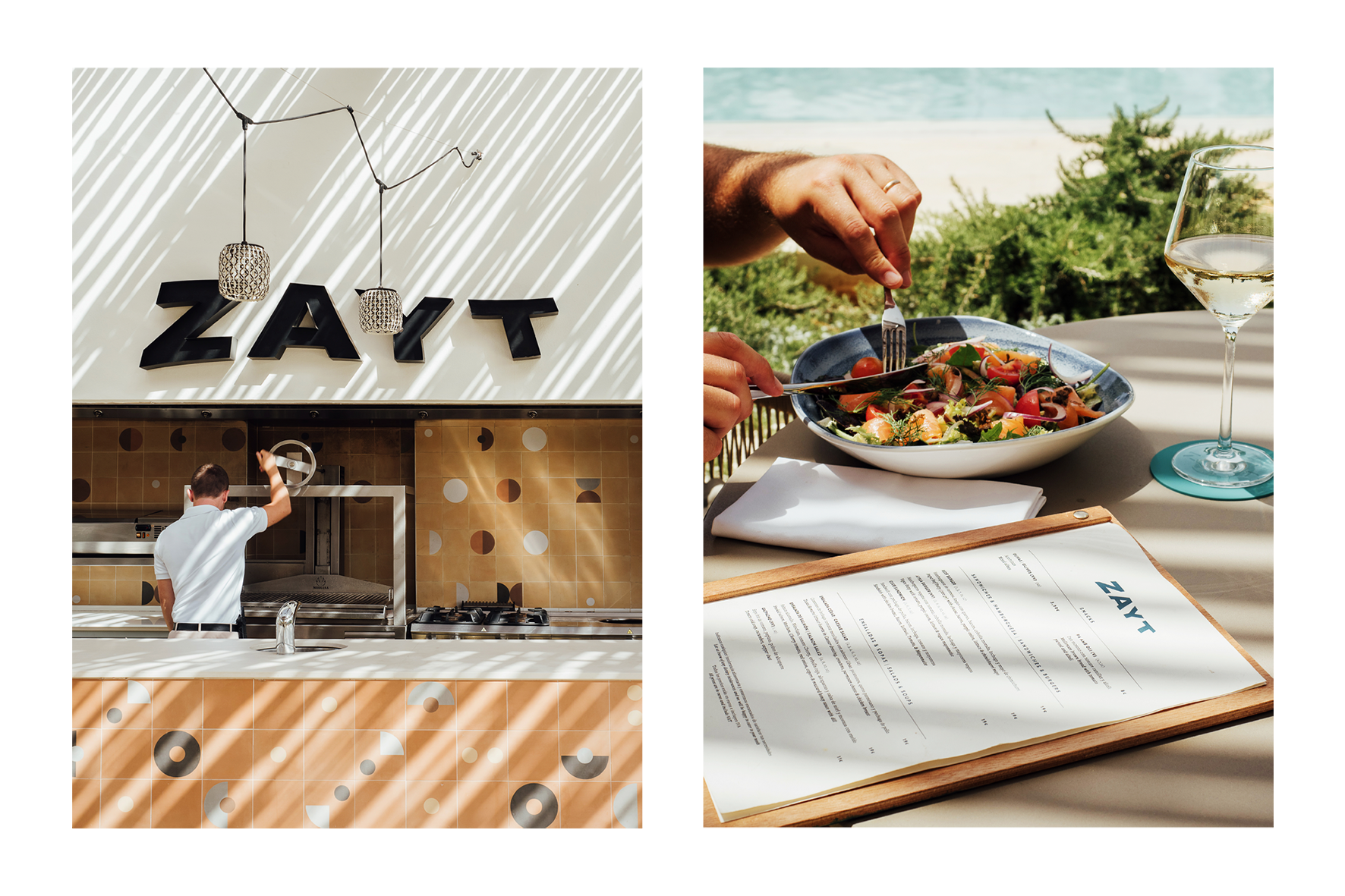 "Lorem ipsum dolor sit amet, consectetur adipiscing elit. Integer dignissim nunc in euismod bibendum. Suspendisse porta rutrum fermentum. Integer euismod lacus massa, id finibus quam porttitor gravida. Suspendisse finibus lectus sodales auctor condimentum. In id efficitur enim."

Remi Lefevre

Director, Global Luxury Brands, IHG Hotels & Resorts